From Horton Hears a Who and How the Grinch Stole Christmas, to Green Eggs and Ham and The Cat in the Hat, Dr. Seuss has given all of us so much joy over the years with his creatively inspired books. Born Theodore Seuss Geisel, Dr. Seuss, as we have all come to know him, is most famous for his frequent use of anapestic meter in his many children's books. With 46 of them to his credit, it's a wonder how he was always able to come up with new and imaginative characters and increasingly elaborate rhymes. Dr. Seuss was a true master at his craft and every time I open up one of his books, even now, as an adult, the stories still bring a smile to my face and brighten up my day.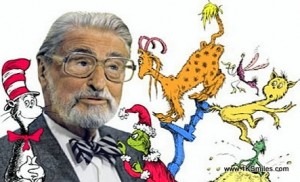 I can still recite most of the words to The Foot Book, Oh The Places You Will Go and, of course, Green Eggs and Ham. That's how identifiable his writing is; it tends to stick with us long after we have closed the book and, for me, long into adulthood. The wholesomeness, creativity and wild imagination that he instilled into every book, is something that should be shared with our children and that should resound through their minds long after they have fallen fast asleep.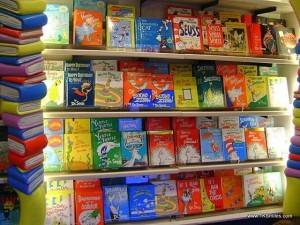 I can still remember reading my first Dr. Seuss book on my own. I was maybe 4 or 5 years old, living in Long Beach, and the memory of it is bringing a smile to my face even now as I write this. It just had that strong of a connection and I know that I am not the only person in this world that thinks that way.
When I first heard of his passing back in 1991, I was saddened to see that the world had lost such an incredible mind. And then I began to think about how much joy his work had brought people and how he always strove for perfection in his stories, often throwing out books that were nearly 95% complete.
Dr. Theodore Seuss Geisel was, and always will be one of my all-time favorite authors and his words, his poems and his imagination will always bring a smile to my face.
Are you a fan of Dr. Seuss? What is your favorite book of his? Share your thoughts in the comments. Would love to hear from you.
If you liked this or any other posts you read on 1KSmiles, please share it with your friends using the Shareaholic buttons below.
And feel free to 'like' us on our Facebook page.
Get the Dr. Seuss's Beginner Book Collection including Cat in the Hat, One Fish Two Fish, Green Eggs and Ham, Hop on Pop and Fox in Socks here on Amazon
now. Ideal for reading aloud or reading alone, they will begin a child on the adventure of a lifetime!