I love going to places where there is free WiFi. I don't have a Magic 8 Ball crystal ball yet I see a day when there will be free WiFi everywhere. It shouldn't be that difficult right? I suspect it comes down to money as most things do.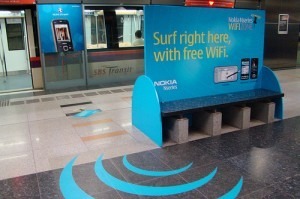 Living in Las Vegas I spend a lot of time in casinos and the sad thing is the terrible WiFi in most of these places. Stroll though the lobby or sit in the lounge and good luck trying to get a signal. Why can't one get a signal in there? Some will say because the building is so thick it is hard for the signal to get in blah blah blah. I say it is because they usually charge guests for internet access so why give it for free? I mean I am no geek and could never work at Best Buy or Fry's electronics, yet as I understand it, all you have to do is install a few wireless routers around the joint and Viola! free WiFi for everyone. Oh sure the person hosting the free WiFi is gonna lose money from not charging the people for internet service but they stand to make money elsewhere as more people will frequent their establishment. Given the choice between two locations, one of which has free WiFi guess which I will choose?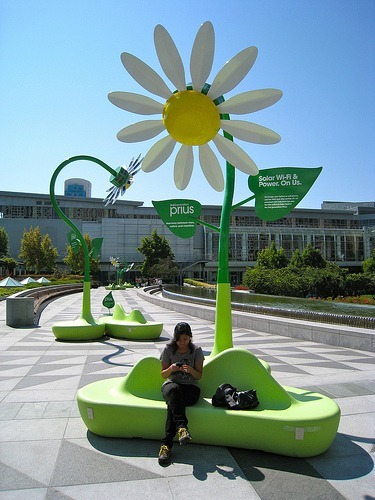 Even McDonald's and public parks in Los Angeles are already in on the act. It was reported in the Huffington Post that reporters have been using the Ferguson, Missouri McDonald's as a hub because it has WiFi and electric outlets for charging phones and laptops while they were reporting on some rioting and other events. The Los Angeles Times reports park-goers will be able to connect their laptops, tablets and e-readers to "Oh, Ranger! Wi-Fi" service, the free public Wi-Fi networks at Cabrillo Beach, Echo Park Lake, Griffith Observatory, Pershing Square, Reseda Park and Venice Beach. They went on to report the system was paid for entirely by Toyota and the free Wi-Fi is intended to get more people to enjoy the city's parks.
Yes! That is what I am talking about. That makes me smile.
So let's get this free WiFi train rolling and fill the world with smiles!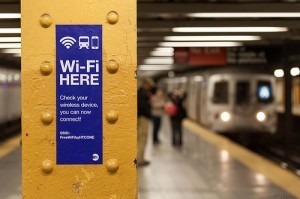 (FYI- If you ever find yourself in Las Vegas and need free WiFi just use this handy list provided by Vegas4Locals.)
Do you ever use free WiFi? Where do you go to get it? Share your thoughts in the comments. Would love to hear from you.
If you liked this or any other posts you read on 1KSmiles, please share it with your friends. And feel free to 'like' us on our Facebook page.