It is getting to be that time of the year again. Spring is on its way out and summer is right around the corner. That means no more leaving the windows open and time to start using the air conditioning.
This past weekend Brenna and I headed over to Boulder City to check out their Spring Jamboree. While there we wandered up and down the aisles of classic cars when we happened upon this: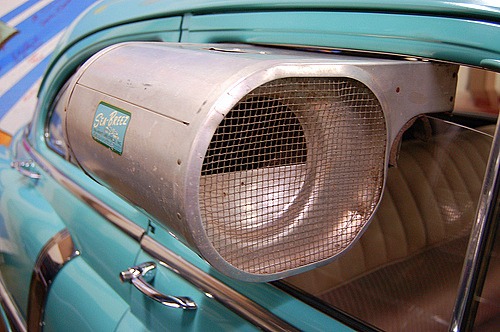 "What is that?" she asked. I would have had no idea except my '63 Studebaker Lark had no air conditioning system so in my research I learned…
"That is the air conditioning. The air comes though the front and gets swirled around and shoved though that gap in the window and into the car" I explained.
"Oh thank goodness for air conditioning. You should do a 1KSmiles post on air conditioning."
Brenna is so clever.
Yet really, what much can you say about air conditioning other than it is nice to have but terrible for our respiratory systems. When you don't have it and it is hot outside there is nothing better really? I remember my step dad use to design large commercial refrigeration units for places like Dodger Stadium and Disneyland. In his world the question similar to the chicken and egg is "Are you adding cold air or taking hot air away when you cool a room?" I am sure there is a scientific explanation that someone like Neil deGrasse Tyson could answer for us but really does it matter? Not to me on a hot summer day. All I need to know is that it works.
My favorite poet, Fish, said, "We have air conditioning in Scotland. It's called opening the windows."
I have lived in all sorts of places. When I lived in the Middle East we had those wall mounted units like this: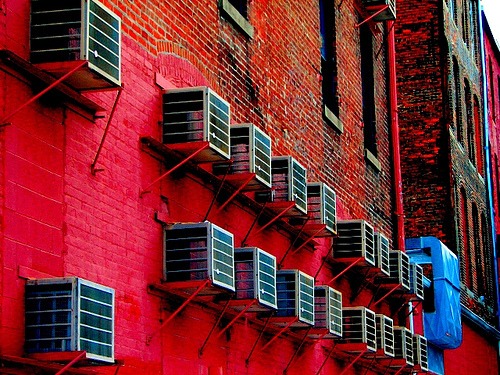 But in my two story house in Las Vegas I had to have not one but two of those big units up on the roof. (Right in the hot desert sun. Good job there Mr. Architect) but now we are in the one story Art House and have this: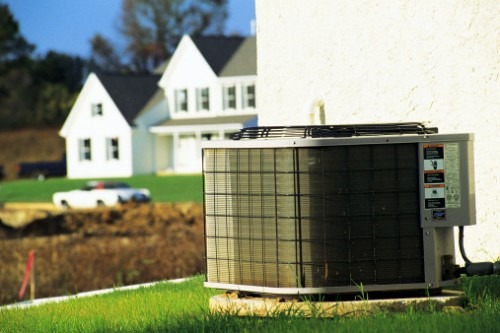 and it does the job perfectly. And it better as 120*F is coming soon.
I remember growing up at 1516 E 76th Place in Los Angeles and we did not have air conditioning. I remember there was a portable swamp cooler in the living room. Oh it smelled so good to me back then and I still love the smell to this day.
So when you fire up your air conditioning thank the ancient Egyptians for the idea where reeds were hung in windows and were moistened with trickling water. The evaporation of water cooled the air blowing through the window which also made the air more humid. (Good thing is a desert.) Or in Ancient Rome where water from aqueducts was circulated through the walls of certain houses to cool them. Later the first large-scale electrical air conditioning was invented and used in 1902 by Willis Carrier with the introduction of residential air conditioning in the 1920s.
Whatever type of air conditioning you have be happy you do.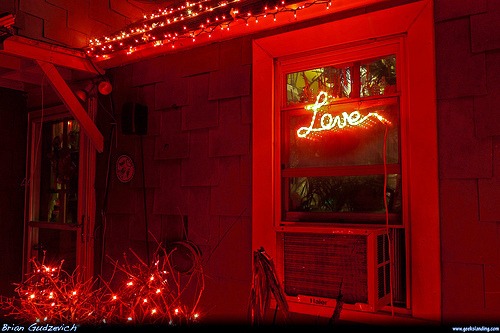 Oh, and if you ever get a chance, do visit Boulder City. The place is pretty cool.