One of my favorite times of year is summer which brings with it 'monsoon season' and summertime rain.
Before I moved to Las Vegas I had only heard the Emergency Alert System doing their tests. Since moving to Las Vegas I hear the Emergency Alert System warnings for flash floods quite often, especially when that summertime rain comes. The rain comes and the hard desert ground can not handle it. It is dangerous because, like today, it was all about warm and blue skies. Next thing you know it was like this-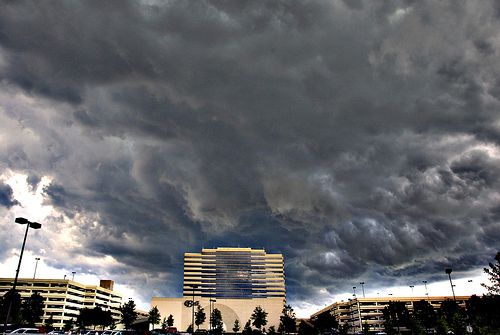 Fortunately the warning systems are pretty good and you can hop in the car or on the public transportation and get home just in time to see the sky open up and enjoy the show Mother Nature puts on for you.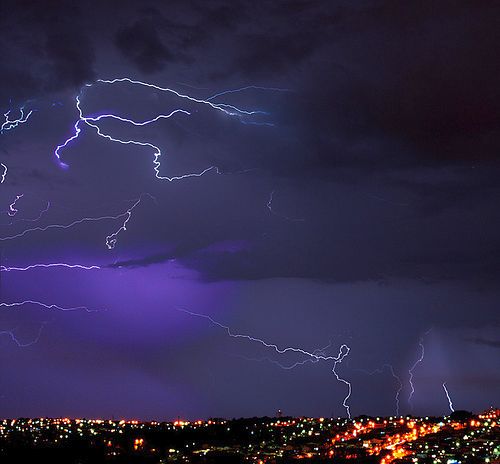 We are here to talk about smiles and things that make us happy so let me tell you this- the thing I like about summertime rain as opposed to rain in the winter is the warmth of the air. With summertime rain, I can go outside and enjoy it without having to bundle up in a heavy coat or such that just gets in the way of the warm rain drops on my skin.
If you ever find yourself in a place where it is warm and you can go outside and play in the summertime rain, grab a friend and your smiles and go outside. It always makes me smile and I bet it will for you too.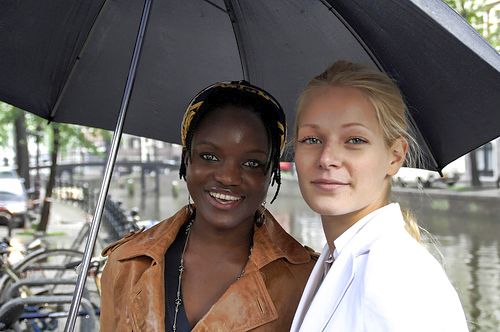 Have you had the chance to play in the summertime rain? Share your thoughts in the comments.
If you liked this or any other posts you read on 1KSmiles, please share it with your friends. And feel free to 'like' us on our Facebook page.
Here is one of my favorite bands, The Alarm, performing Rain in the Summertime. Enjoy