According to tiltshiftphotography.net tilt–shift photography or miniature faking is a creative technique whereby a photograph of a life-size location or object is manipulated to give an optical illusion of a photograph of a miniature scale model. You could also do it with fancy camera lenses
as opposed to computer software like Adobe Photoshop
.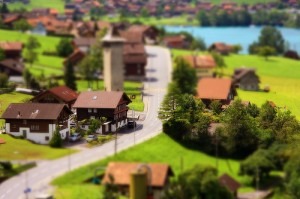 I absolutely love this type of photo manipulation. Some folks are super talented at it and can make you actually wonder if you indeed are looking at a miniature model.
Sometimes the term 'tilt-shift photography' or miniature faking is used when the shallow depth of field is simulated with digital post processing such as with a computer program such as Photoshop or the name may derive from the tilt–shift lens normally required when the effect is produced optically.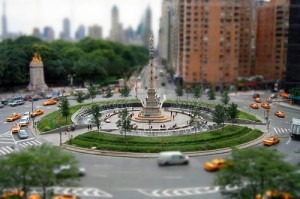 So how do they do it using an actual camera? What equipment is needed? Well, tilt–shift photography uses two different types of camera movements: rotation of the lens plane relative to the image plane which is called tilt and movement of the lens parallel to the image plane which is called shift. You use tilt to control the orientation of the plane of focus (PoF), and the part of an image that appears sharp making use of the Scheimpflug principle. Shift is used to adjust the position of the subject in the image area without moving the camera back. This is handy and is often helpful in avoiding the convergence of two or more parallel lines like when photographing tall buildings.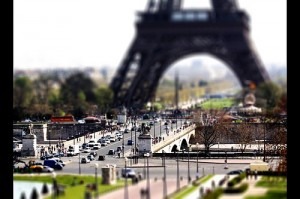 Basic digital post-processing techniques using a program such as Photoshop can give results similar to those achieved with sometimes expensive camera equipment and can often afford greater flexibility such as choosing the region that is sharp and the amount of blur for the unsharp regions. Also these choices can be made after the photograph is taken.
If you would like to try your hand at tilt-shift photography but do not have a fancy camera here is a fantastic tutorial from tiltshiftphotography.net explaining how to make amazing tilt-shift photography images with Photoshop.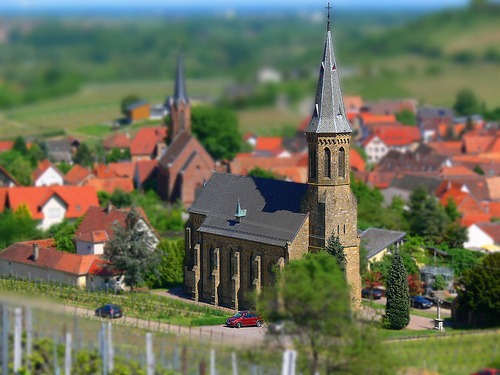 Amazing isn't it?
See some more awesome photos in the book "Tilt-Shift"-ing the World Richard Silver which you can buy on Amazon today!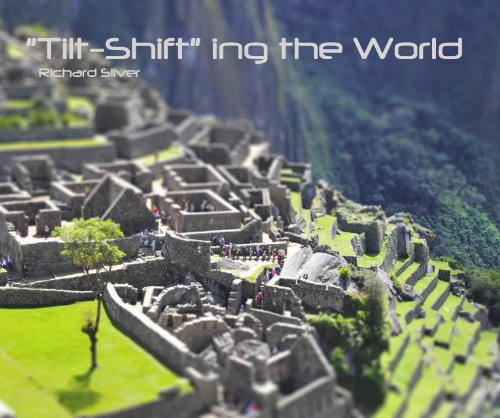 If you like tilt-shift photography as much as I do, let me know in the comments below. Also, what do you think would make a good subject for this technique? A Formula 1 race perhaps? Disneyland? Would love to hear your thoughts.