You know what made me smile today? I got a guest post from a fellow named Liam who sent it to me using the Guest Post submission / Suggestion page found here.
Liam Flynn runs HipHopRedux and wrote about hip hop songs that make him smile. Take it away Liam-
5 Happiest Hip Hop Songs of all Time
You're sitting in your car on another Wednesday morning as you head down the interstate. It's a bright summer morning and your shirt is devoid of coffee stains and your hair perfectly aligned with your attitude towards life, its perfect! All you need are some nice tunes to sit back and groove to for the last 30 minute stretch.
You've been a Hip Hop fan ever since that one party where you lost your virginity in a closet and Usher's "Yeah" was blasting through the closet doors to the beat of your hasty fumblings. Naturally, you scroll through your top 5 happiest Hip Hop tracks – because you're a hip hop fan and, damnit, you're happy!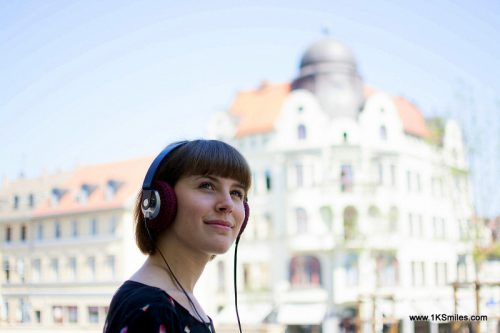 So what 5 tracks do you have on your happy playlist? Here's mine:
5) Kendrick Lamar – "i"
How can you not feel self-love when the hook for this song repeats "I Love Myself". Kendrick's happiness for this world and a music video full of smiles and culture permeates into my soul when I listen to it, and I feel just as awakened as Kendrick whenever I listen to it. If the song content doesn't get you happy, then the amazing skill and wordplay on the mic by Kendrick most certainly will!
Download i [Explicit] on Amazon now.
4) Gang Starr – "Moment of Truth"
Just like the above entry, this song explores a world full of self-love and enlightenment. The late Gang Starr does away with vices such as drugs and alcohol and seeks truth for his own person. He expresses a disdain for falseness and fake people, only wanting to focus his energy on those who believe in him and his vision.
And like they say, every dog has his day//
And like they say, God works in a mysterious way//
So I pray, remembering the days of my youth//
As I prepare to meet my moment of truth//
Download Moment Of Truth [Explicit] on Amazon now.
3) De La Soul – "Me, Myself and I"
With funky pop sounding beats, De La Soul made this smash hit back in 1989. I find the beat really nice to cruise to and just kind of "enter my zone". Listen to this song on a nice sunny day while you're chilling with your own 'vibes' and you'll see exactly what I mean.
Download Me, Myself & I [Explicit] on Amazon now.
2) Jurassic 5 – "What's Golden"
The ultimate old school party music for people just trying to have a good time. Don't get it twisted, Jurassic 5 can have some dark, melancholy tracks, but with "What's Golden" they take it back to happier times. Whenever I need some inspiration or distractions, this song is always there to provide me a great mood!
Download What's Golden on Amazon now.
1) Pharrell Williams – "Happy"
The definition of upbeat jazz anthem. Clapping, dancing, and feel good lyrics accompany my number one pick for happy songs. Of course, anyone who has heard this song knows why it's a number one, it's all about being happy!
Download Happy (From "Despicable Me 2")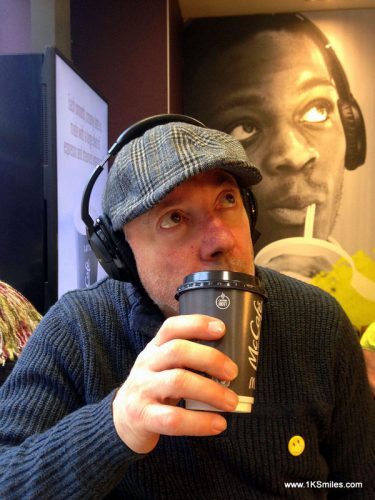 What are some of your favorite Hip Hop songs of all time? If you're not a real rap/hip hop fan, then what are some other types of songs that just "get you in a great mood"? Let me know in the comments below!
************
Thanks Liam. Good stuff.
If you wanna be hip like Liam, submit a suggestion or a post of your own using the Guest Post submission / Suggestion page found here. Be sure to visit Liam at HipHopRedux and tell him 1KSmiles sent ya'.