Did you have Lego blocks as a child? I did. I remember they were a lot of fun. The last time I played with them I think I was around twenty years old which was, well, let's just say, more than half my lifetime ago. At that time I had saved up some money to buy a really cool set I built on a large patio table I moved into my bedroom. I could not believe how far Lego blocks had come in my life time to that point. I remember my first Lego blocks were very simple.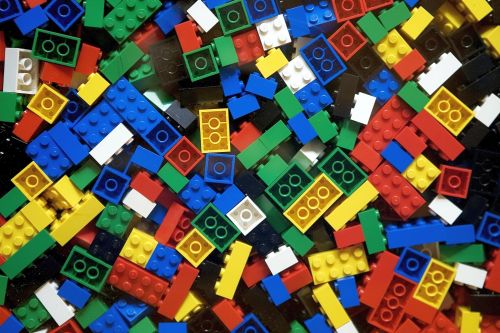 There where just a few basic shapes and colors back then and there may have been a few people figures to play with. With those Lego blocks you could build only pretty basic stuff really. And as I said in a previous post we did not have much extra spending cash so I was happy to even have the basics.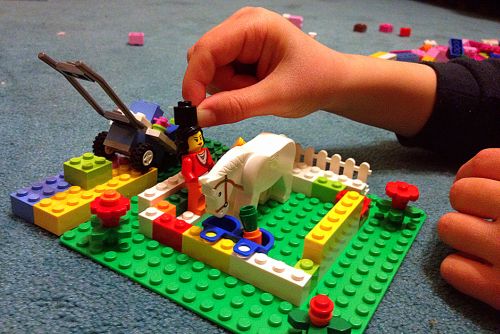 Imagine my excitement years later when I had my own money and could buy this: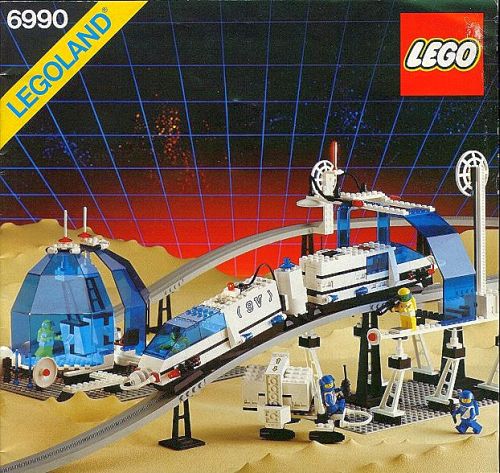 At the time it was the most elaborate Lego set I had ever seen. And since I have always had fond memories of Disneyland and had season passes at that time, having my very own monorail was pretty cool. It actually moved along the track with flashing lights, powered I believe by a nine volt battery. I had a blast.
Lego began manufacturing interlocking toy bricks back in 1949 and has since become a very popular line of construction toys. The Lego Group is a privately held company based in Billund, Denmark. The company's flagship product, Lego, consists of colorful interlocking plastic bricks along with an accompanying collection of gears, minifigures and various other accessories. Lego bricks can be connected and assembled in many different ways, to construct such objects as vehicles, buildings, and even working robots and my monorail. When you are done, anything you have constructed can then be taken apart and the pieces used to make other objects. So they are sort of like a jig saw puzzle but with infinite possibilities.
And when I say infinite, I really mean it. Check out these two creations I found-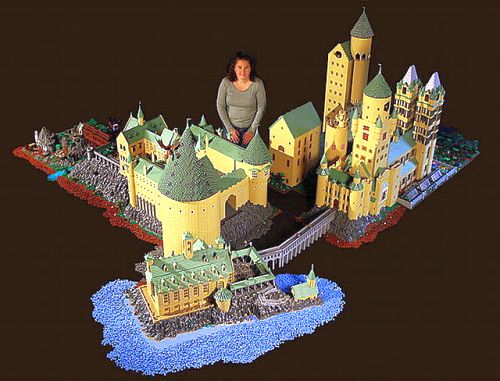 This is Alice Finch and her 400,000-piece LEGO replica, including interiors, of Hogwarts School of Witchcraft and Wizardry. You can see more of it here. It is amazing and worth a look.
Or there is this airport-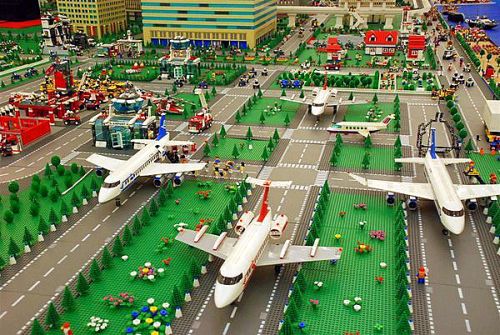 Sure comes a long way from the airport I had when I was twenty.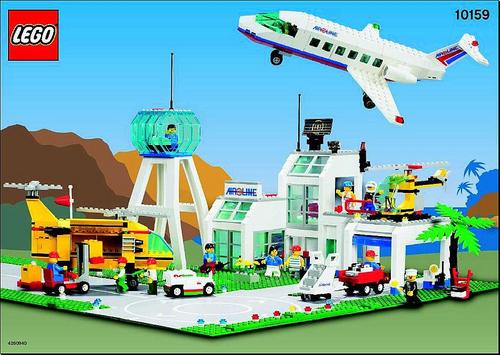 I don't know why I stopped playing with Lego. May it is just the whole growing up thing? Or probably because funds where still rather limited and I joined the Army. Yet still to this day I really like the blocks and the different possibilities you can create with them.
Since I am a big James Bond fan imagine my smile when I found these James Bond Lego sets.
Maybe I should buy some Lego blocks and give it a go? Maybe. Perhaps I can find a large assortment of random blocks on Craigs List? Maybe. Yet there are always so many other projects to accomplish. Basic survival and day to day living. Still, I recall all the happy times and big smiles with my Lego sets. So maybe…
Maybe I should build an airport that only has Virgin Airlines? Even Richard Branson would smile about that.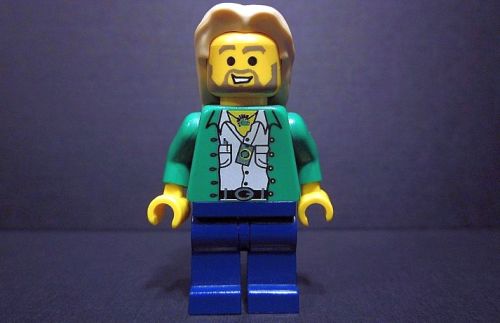 Have you ever played with Lego toys? What was the most amazing thing you created? Let us know in the comments.
(Thank you to hongkiat.com and geekologie.com for the pictures.)