We all have our favorite TV shows from when we were kids and many of us are lucky enough to be able to enjoy them today on the classic television channels we have available. Unless you were into something really obscure like "Help! It's The Hair Bear Bunch" or "Clue Club", you have a really good chance of finding some of your childhood favorites and reliving the golden age of television today on your 65-Inch 1080p 120Hz Smart LED TV
.
My favorite back then and still today is the Wonder Woman show. You remember, it starred Lynda Carter as Wonder Woman, the Amazon warrior? I loved that show and was always fascinated by her invisible jet and just how engineers back then created something as amazing as that and why it wasn't used in commercial airlines yet. Naivety is a childhood gift! (I bet Sir Richard Branson would love to have one in his Virgin Airlines fleet.)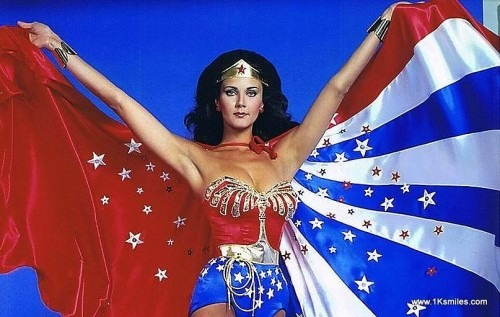 Even today, when a rerun of the Wonder Woman show comes on, I get a big smile on my face and almost want to sit down in front of the TV with a bowl of my favorite cereal
and watch. I do still watch, just not in my pajamas and not with a bowl of cereal. (ok, that might not be entirely true but…) That show had to be one of the best superhero television programs of all time! I was never a fan of Spiderman, Superman or any of the other small screen superheroes; it was always Wonder Woman for me. I guess you could say I was a purist.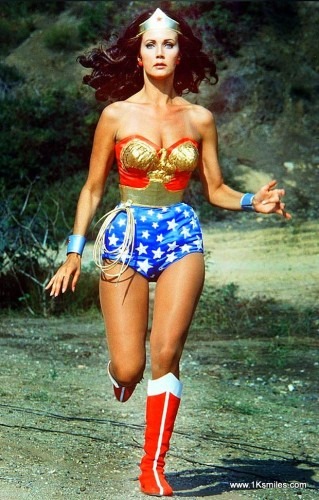 Fortunately for me, the Wonder Woman television show ran for three seasons and produced 59 regular episodes plus the pilot. This gives me many weeks of watching reruns as long as I pace myself and don't try to pull an all-night with Wonder Woman marathon.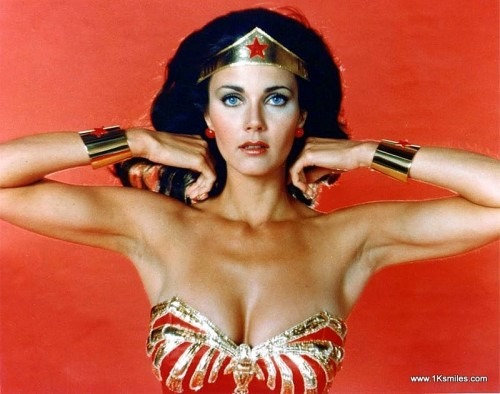 Let's be honest, the show was indeed a little racy for its day and maybe that had (has) something to do with it. (wink wink)
I still get a smile any time one of my old favorites come on, but nothing as big as when I hear that familiar theme song singing the praises of Wonder Woman and gearing me up for an hour of superhero action, adventure and excitement. What's your favorite old TV show? Have you tried to find any reruns of it? Which one makes you smile the most?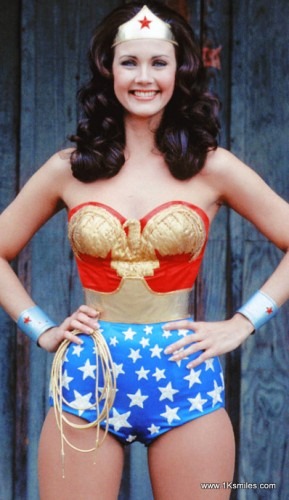 Did you watch the original Wonder Woman show starring Lynda Carter? Which of her super powers would you prefer to have? Click here to leave a comment and share your opinion and experience. Would love to hear from you.
If you liked this or any other posts you read on 1KSmiles,
please share it with your friends using the Shareaholic buttons below.
And feel free to 'like' us on our Facebook page.
In fact, I think I am going to jump over to Amazon and pick up the Complete Seasons 1-3 on DVD so I can watch it any time I like. Good idea right?